Posts Tagged: "DQE On the Scene"
Tag:
DQE On the Scene
A full-scale mock disaster exercise was conducted by firefighters, police offices, and Emergency Operation Center officials on Friday, Oct. 1 in Jackson Center, OH. The Decon Zone included DQE's decontamination pool and the Indestructo decontamination shower system for decontaminating a HazMat responder after stopping a leak in a tanker truck.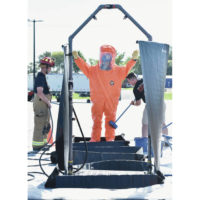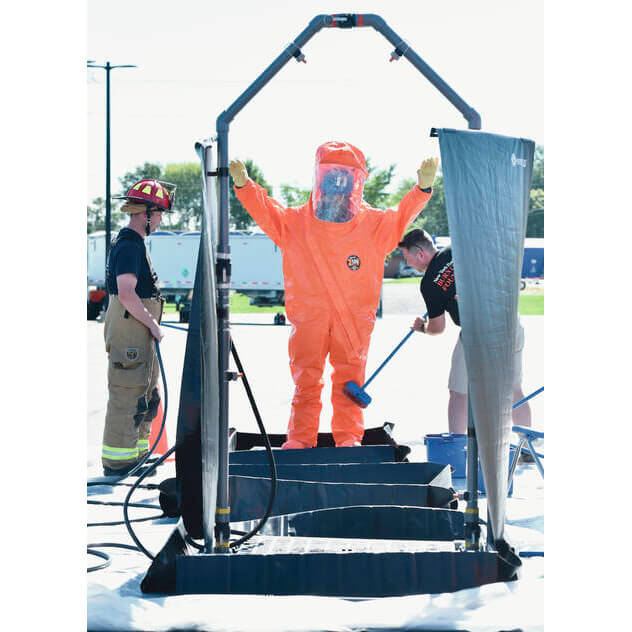 Hazardous Material Response Team participates in an exercise at an area near the DoD Fire Academy Training Pad. The team consists of members from the Fire Department, Emergency Management Flight, and Bio-Environmental Flight. It offers an excellent opportunity to maintain proficiency in dealing with hazardous materials.