DQE Launches New Kore Kooler Website Focused on Preventing Heat Illness and Heat Stress Safety
DQE Launches New Kore Kooler Website Focused on Preventing Heat Illness and Heat Stress Safety
Summary
The dangers of heat stress for industrial workers, athletes, emergency responders, construction workers, and anyone working outdoors continue to grow yearly. According to NASA, the past eight years are the warmest since modern record-keeping began in 1880. DQE's new website focuses on the causes of heat stress, heat illness signs and treatment, and how the Kore Kooler Rehab Chair relieves heat stress through a cooling process called forearm immersion.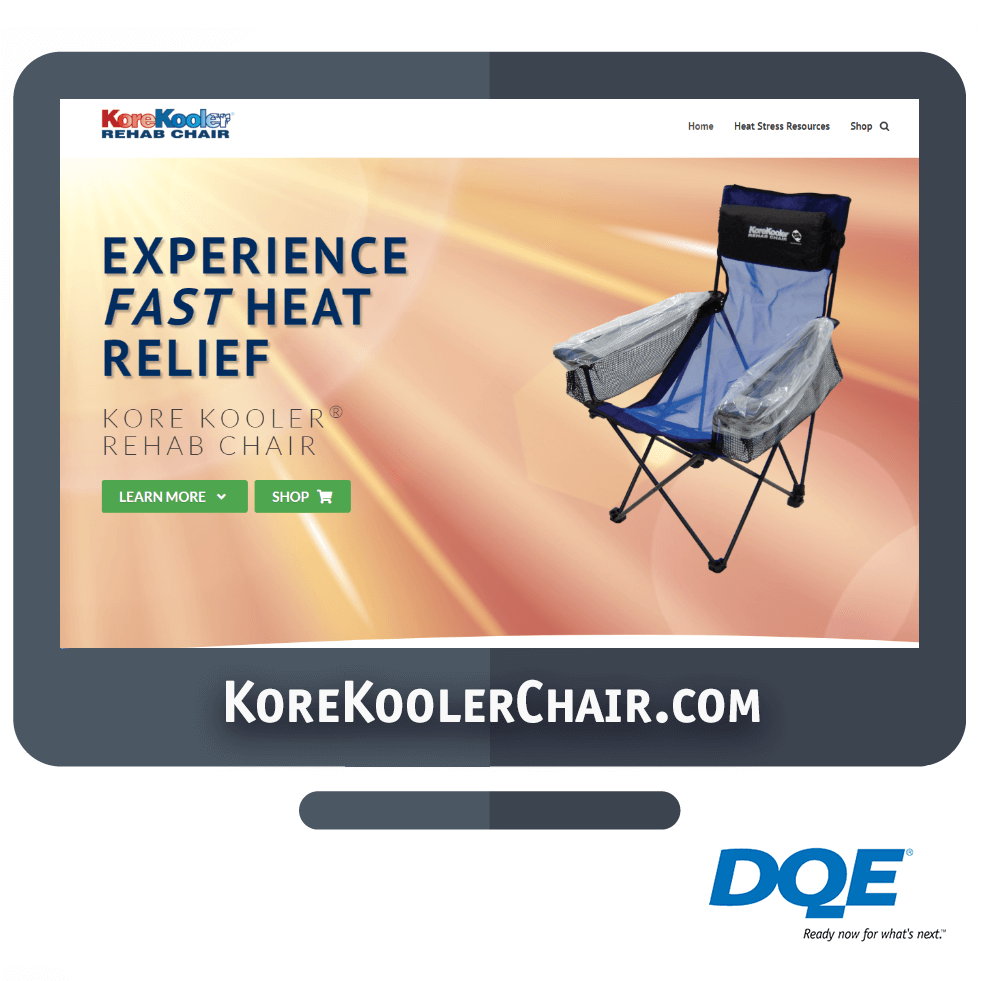 DQE is excited to announce the launch of its new website focused on heat stress safety. Visit www.korekoolerchair.com to learn more about how heat stress affects athletes, industrial workers, emergency responders, construction workers, and anyone working in high heat and humidity conditions. DQE's goal is to show how the Kore Kooler Rehab Chair can provide heat stress relief that is both economical and effective. The new website gives customers access to the latest news on heat stress topics and how to use the Kore Kooler Rehab Chair's forearm immersion to alleviate heat stress.
The focus on heat illness prevention aligns with DQE's mission of providing practical products that benefit the safety and health of its customers. The best-selling Kore Kooler Rehab Chair has long been a resource for firefighters to use for rehabilitation and recovery during an emergency event. The new www.korekoolerchair.com website expands DQE's audience beyond emergency responders to include athletes that train in the heat, companies looking to comply with OSHA heat regulations, and event organizers who want to provide people with a simple and safe way to cool down. 
Supporting DQE Products