Posts Tagged: "heatstroke prevention"
Tag:
heatstroke prevention
Record heat is spreading across the United States. Explore the heatwave forecast for your county and track weekly cases of heat-related illness across the country with the CDC Heat & Health Tracker. Search for heat and health by county or zip code, create custom maps, view data snapshots, and access CDC guidance and resources.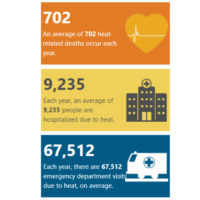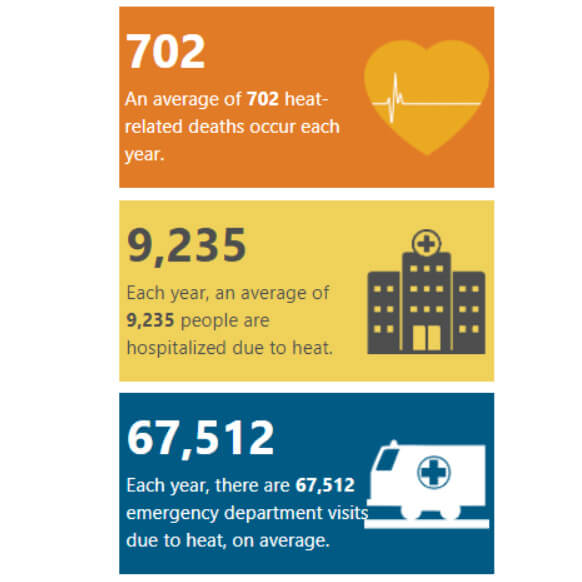 Rising temperatures from climate change pose a threat to military personnel, both at home and abroad. There have been a total of 11,452 heat injury incidents reported U.S. Armed Forces Military bases from 2014-2018. And since 2008, according to the Pentagon, at least 17 troops have died due to of heat exposure during training exercises… Read more »