Save With DQE Hospital Emergency Preparedness Training Sale
Save With DQE Hospital Emergency Preparedness Training Sale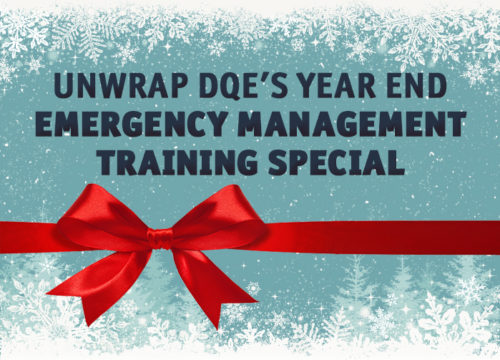 Receive 20% off on DQE's On-Site Training Courses – just in time to plan for the coming year. Purchase your training by the end of January to qualify!
DQE provides education that is practical and scalable to enhance your hospital's strengths and build a sustainable state of readiness in your facility. Our programs are delivered by experienced instructors, customizable based on your local needs and in compliance with national standards and regulations.
Save 20% on the following Hospital Emergency Preparedness On-Site Training Courses:
Decontamination
Evacuation
Hospital Incident Command
A purchase order must be received by January 31, 2019, and training must be completed by December 31, 2019, to qualify for these specials. Travel expenses not included.